now hiring Local & regional drivers: Get home to your family daily!
Come home and drive local with us at Shoreline Transportation, where safety and driver satisfaction is our #1 priority!
Shoreline Transportation is now hiring local and regional CDL drivers. Get home to your family daily!
Minimum 12 months experience w/ clean driving record; 24 months w/ minor infractions.
Great pay, benefits, & new equipment.
$2000 Sign-On Bonus!
Additional bonuses for referrals, safety, & more.
Monday-Friday, occasional weekends as requested.
12 hour shifts (Day or Evening)
Requirements:
Minimum of 12 months of recent driving experience
Clean MVR (no preventable accidents)
At least 23 years of age
Current DOT Medical Examination (longform)


Now Hiring Class A CDL Drivers in the Following Areas:
Alabama
Greenville
Luverne
Mobile
Montgomery
Opelika
Selma
Georgia
Are you a CDL Driver in Alabama or West Point, GA?
Learn About Driving For Shoreline!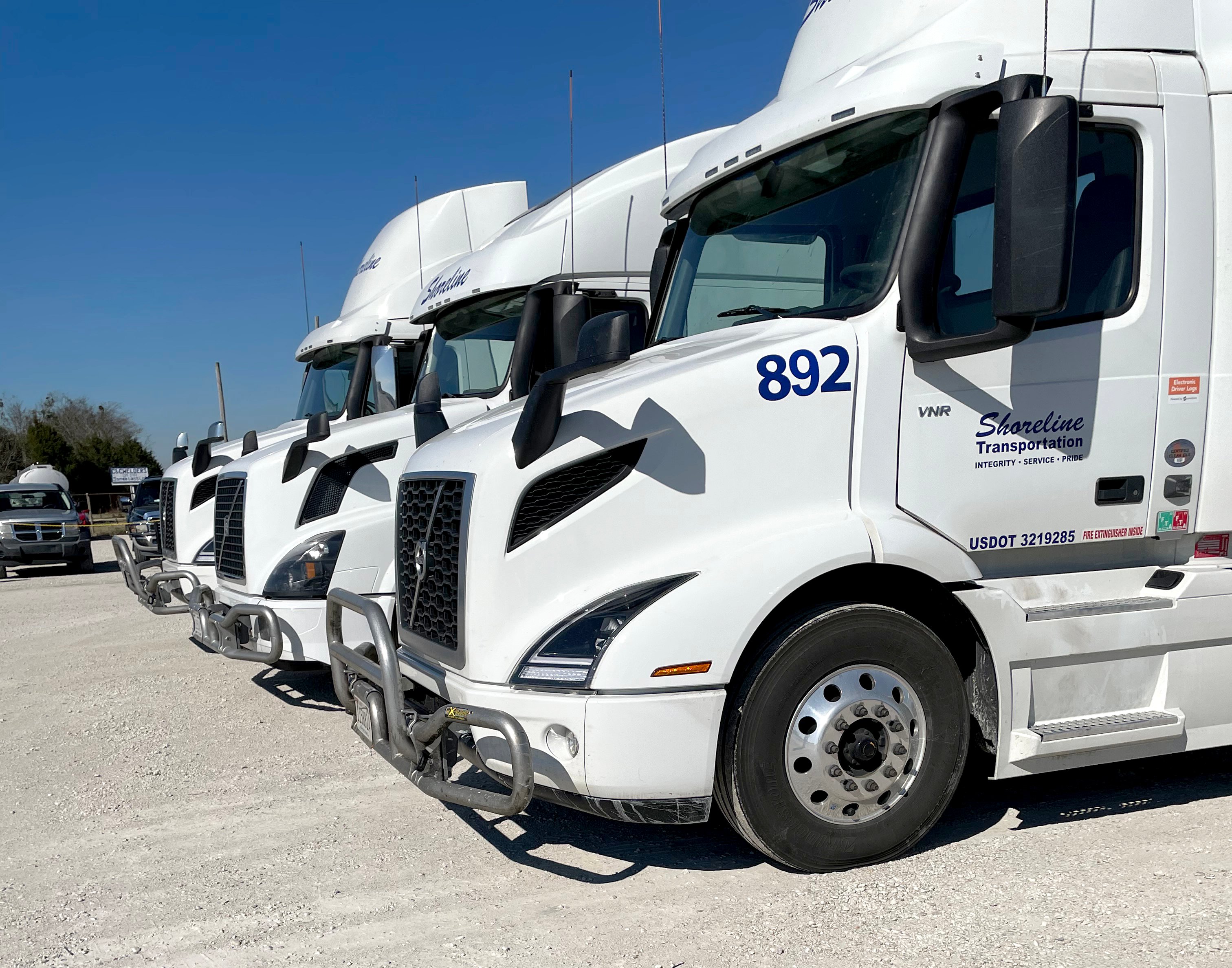 Benefits Include:
Late model equipment
Health, dental, vision, and life insurance
Paid Holidays
Paid vacation time
Home every day
Safety bonuses
Sign-On Bonus
401k
about shoreline transportation
With headquarters in Greenville, Alabama, Shoreline is positioned to provide uninterrupted service within the Southeast Region corridor. All tractors and trailers are equipped with satellite tracking systems, which provide the pinpoint location of every load, at any given time.
With over 90 years of senior management experience, Shoreline has built a reputation of being a valuable resource as well as a transportation provider to our customers.